Methamphetamine video: The behavior chain part 1
All drugs of abuse are a five year battle for the patient's life. It is only at the five year clean and sober point that the relapse rates drop to around zero. Methamphetamine and all drugs damage brain and it takes awhile for the damage to be reversed.

Here is a SPECT scan of a normal brain and a brain with years of amphetamine abuse taken by the www.amenclinic.com. For more brain scans go to www.brainplace.com.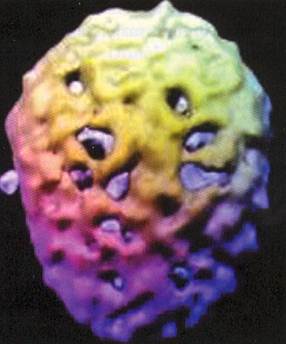 You can see the damage that has to be corrected over many years with sobriety and a healthy lifestyle. That is what amphetamine treatment is all about--teaching the patient how to feel good without drugs. This usually takes the patient several weeks in an inpatient setting and then several months or years in a halfway house. Continued monitoring is mandatory for compliance to the treatment program. At first the patient may feel incredibly irritable and depressed. They may even be psychotic and need antidepressant and anti-psychotic medication. The patient may need these medications for weeks months or years. Withdrawal is not difficult if the patient follows the instructions of the treatment center and takes their medications as directed.
Amphetamine treatment means the patient needs to get honest, go to NA meetings and help others there and get on a spiritual journey to God. Honesty, helping others and a spiritual journey gives the patient peace and with this peace the desire to use drugs goes away.

Methamphetamine is described by the www.nida.nih.gov website as an addictive stimulant drug that strongly activates certain systems in the brain. Methamphetamine is closely related chemically to amphetamine, but the central nervous system effects of methamphetamine are greater. Both drugs have some medical uses, primarily in the treatment of obesity, but their therapeutic use is limited.
Methamphetamine is made in illegal laboratories and has a high potential for abuse and dependence. Street methamphetamine is referred to by many names, such as "speed," "meth," and "chalk." Methamphetamine hydrochloride, clear chunky crystals resembling ice, which can be inhaled by smoking, is referred to as "ice," "crystal," and "glass."
The Behavior Chain Part 2
Health Hazards
Methamphetamine releases high levels of the neurotransmitter dopamine, which stimulates brain cells, enhancing mood and body movement. It also appears to have a neurotoxic effect, damaging brain cells that contain dopamine and serotonin, another neurotransmitter. Over time, methamphetamine appears to cause reduced levels of dopamine, which can result in symptoms like those of Parkinson's disease, a severe movement disorder. Methamphetamine is taken orally or intranasally (snorting the powder), by intravenous injection, and by smoking. Immediately after smoking or intravenous injection, the methamphetamine user experiences an intense sensation, called a "rush" or "flash," that lasts only a few minutes and is described as extremely pleasurable. Oral or intranasal use produces euphoria - a high, but not a rush. Users may become addicted quickly, and use it with increasing frequency and in increasing doses. Animal research going back more than 20 years shows that high doses of methamphetamine damage neuron cell-endings. Dopamine- and serotonin-containing neurons do not die after methamphetamine use, but their nerve endings ("terminals") are cut back and re-growth appears to be limited. The central nervous system (CNS) actions that result from taking even small amounts of methamphetamine include increased wakefulness, increased physical activity, decreased appetite, increased respiration, hyperthermia, and euphoria. Other CNS effects include irritability, insomnia, confusion, tremors, convulsions, anxiety, paranoia, and aggressiveness. Hyperthermia and convulsions can result in death. Methamphetamine causes increased heart rate and blood pressure and can cause irreversible damage to blood vessels in the brain, producing strokes. Other effects of methamphetamine include respiratory problems, irregular heartbeat, and extreme anorexia. Its use can result in cardiovascular collapse and death.
Chemical Dependency Counseling: A Practical Guide, Fifth Edition: is a best-selling comprehensive guide for counselors and front-line professionals who work with the chemically dependent and addicted in a variety of treatment settings. The text shows the counselor how to use the best evidence-based treatments available, including motivational enhancement, cognitive behavioral therapy, skills training, medication and 12 step facilitation. Guiding the counselor step-by-step through treatment, this volume presents state-of-the-art tools, and forms and tests necessary to deliver outstanding treatment and to meet the highest standards demanded by accrediting bodies.
The Alcoholism and Drug Abuse Client Workbook, Third Edition:An evidence-based program that uses treatments including motivational enhancement, cognitive-behavioral therapy, skills training, medication, and 12-step facilitation. It provides a venue for clients to write down their thoughts and experiences as they progress through treatment.
The Gambling Addiction Client Workbook, Third Edition:An evidence-based program that uses treatments including motivational enhancement, cognitive-behavioral therapy, skills training, medication, and 12-step facilitation. This workbook walks clients through self-reflective activities and exercises meant to help them recognize the underlying motivations and causes of their gambling addiction and to learn the tools necessary for recovery. The Third Edition of this workbook includes coverage of all 12 steps of recovery. Chapters focused on honesty and relapse prevention as well as a personal recovery plan contribute to client success.
Treating Alcoholism: Helping Your Clients Find the Road to Recovery:
Alcoholics are one of the most difficult client groups to treat effectively. To preserve their way of life, they may lie about their problem or deny that one exists; that is the nature of this profoundly powerful disease. Yet if you can guide each of your clients through their own resistance towards the truth, not only will you be rewarded with starting them on the road to recovery, you will no doubt have saved their life as well. Achieving such a victory goes to the heart of being an addiction counselor; it is the experience of healing on a direct and tangible level.

Treating Alcoholism provides a complete road map for assessing, diagnosing, and treating this multifaceted and tenacious illness. Detailed clinical information on the disease accompanies ready-to-use tools for practice. With a special emphasis on the 12 Steps of Alcoholics Anonymous, the author walks you through the first five steps of this established methodology in comprehensive detail, showing how to easily apply each one to treatment.
The Big Book of Alcoholics Anonymous says that only God can relieve the illness of addiction. Here are a few spiritual tools to help you:
God Talks to You: Second Edition: God wants to communicate with you. God has been calling you for a long time. You have wanted God to speak to you for a long time. You have wanted to talk to God and get answers back. Here are a few quotes from spiritual leaders who have read the book: Reverend Mark Holland: "After reading Dr. Perkinson's book, I spent several minutes quieting myself, and then I asked God if there was a message for me. "Mark I've missed you!" Although there were no words spoken, I felt this message very clearly. I was quite surprised. Daily I was involved with spiritual matters, praying, preaching, and counseling. Nevertheless, I discovered that God was lonely for me." Reverend Dave Waldowski: "This book and tape do not only "discuss" communication with God, moreover if you follow these simple principles you will "experience" and "hear" God's voice on a daily basis."
Peace Will Come CD Sit back and let the words and music sink into your soul. Come back often and play the songs over and over again. You won't be sorry. God will teach you many things you need to know.
A Communication From God: A meditation tape that will give you long communications from God. The tape takes you through two exercises where God speaks to you directly.
Trevor Howard, the sheriff of Teton County Wyoming, is contemplating an explosion of cocaine addiction, four structure fires and the murder of a six-year-old boy in his jurisdiction. The boy had a wooden cross penetrating his heart indicating a possible religious connection. Trever has the idea of hiring a young woman deputy with experience in undercover narcotics investigation. Simultaneously, Doctor Abe Anderson, Trevor's best friend, meets Heather Cutler, acting in a play as the red headed demon of seduction. Abe falls in love with her and even more with his first experience with cocaine. Trevor is usually a confident police officer but these crimes, coming all at once, leave him feeling deeply troubled. Before it's done his whole life, friendships and family will show him how terribly he has underestimated his greatest fears.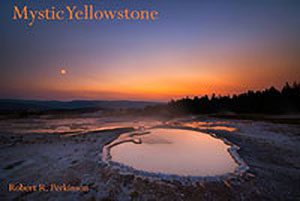 Joan Worthing has a new job as a seasonal ranger in Yellowstone National Park. She is hoping to escape a long history of physical and sexual abuse by her brother Teddy who is schizophrenic. Teddy escapes from a mental hospital and rushes to find her. He believes she must have his child who will save the world from an alien invasion. He is desperate to find Joan and save the world. Doctor Rand Holland, a psychologist in new recovery from alcoholism, becomes involved in the search for Teddy and the protection of Joan. One of Rand's teenage patients Lela Lander runs away from home seeking help from Rand. She becomes involved with a Satanic coven in Denver run by Lonn Majors. All these characters meet in Yellowstone as the coven holds a Halloween ritual sacrifice that will bring Satan to earth for the ultimate battle between good and evil.
Addiction stops your spiritual progress. Begin a new spiritual journey: www.godtalkstoyou.com
Read the latest research for a school paper or project from the National Library of Medicine