Drug Abuse
To understand drugs of abuse and drug abuse treatment we need to talk about the physical changes that occur in addiction. The cell is the basic building block of the body. It has a plasma membrane that protects the cell from harm, a nucleus, which is the brain of the cell, and it has a variety of other specialized parts with specialized functions, called organelles. The nucleus is made up of deoxyribonucleic acid, or DNA, and it decides how the cell is made, and how the cell works. It is the manager of the cell in the same way that the brain manages your body. The plasma membrane is an actively selective membrane that chooses what comes into and out of the cell. People who need drug abuse treatment have had their brain hijacked by a chemical. They lose the choice to use because using is the only way that they feel normal. Drug treatment teaches people how to feel normal without using drugs.
Drug Abuse Rehab videos: Alcoholics and Addicts Have Great Courage.
HOW DRUGS AFFECT THE CELL
Drugs pass through the plasma membrane in a variety of ways and influence how the cell operates. This is a very involved process, and we do not know exactly what each drug does. What we do know, however, is important, and you must understand some of this to understand addiction. Alcohol is a drug. One of its effects is it dehydrates protoplasm. It sucks water out of the cell. This prevents the plasma membrane from operating properly. This happens in every cell in the body, but it has its most noticeable effect on the central nervous system. It suppresses higher cortical centers in the brain. This reduces people's normal ability to perceive the environment. It tells the brain to go to sleep. This inability to perceive accurately makes us feel less inhibited. We lose the normal constraints the world puts on us. We miss the subtle cues. It makes us feel free.
The brain of the cell picks this up as a problem and changes the cell to correct the problem. Alcohol tells the brain to go to sleep. The cells tell the brain to wake up. At first these changes are transient chemical changes, subtle changes in metabolism, which will quickly return to normal after alcohol leaves the body. But if the alcohol keeps coming, the cell produces permanent changes in the plasma membrane. One way that it does this, is to make tunnels, or chloride channels, through the plasma membrane. This provides for easier transport of atoms across the plasma membrane. The more that alcohol stays around, the more of these chloride tunnels are needed.
HOW DRUGS AFFECT BEHAVIOR
Now lets see what's happening to an addict behaviorally. You start drinking, and one beer gets you that feeling you are after. One beer is all you need, but sooner or later, the cell produces those changes and you need two beers to get that same feeling. In a few weeks, or months, or years, you are going to need three beers, and then four, and five, and six, and so on. The more beer you drink, the more the cell corrects. This is called tolerance. You need more and more of the drug to get the same effect. All chemically addicting drugs create this physiological pattern.
TOLERANCE
It is important for you to know that these changes in the cell may take years to develop, but once tolerance is there, it is there permanently. The cell never changes back completely the way it was before. It never forgets. That is why you can never use drugs normally again. You have developed permanent changes in the cells in your body. If you were drinking a fifth a day, and you stay sober for twenty years, and you start drinking again, you will be drinking a fifth a day within thirty days. It took you years to develop tolerance the first time, but this time, it is there already. This will never change. You can recover completely from some of the psychological and social effects of this disease, but you can never recover from the physical changes that have taken place in your cells.
CROSS TOLERANCE
This is why cross-tolerance is such a problem. Alcohol, pot, sedatives, sleeping pills, all tell the brain to go to sleep and the cells counteract that drug in some of the same ways. If you develop tolerance for one of these drugs, you will develop tolerance for them all. You can't leave treatment and say, "Well, I'm sure glad I got that alcohol problem licked, but I never had any problem with pot. I can have a little pot now and then." This would be disaster for you. Taking a little pot is like taking a little alcohol because of the cross-tolerance.
What we find in chemical dependency treatment, is once you are addicted to one mood-altering chemical, you are addicted to them all. You have learned things physically, psychologically, and socially that will cross over to any other mood-altering chemical. If your drug of choice is whiskey, and you go out of here and smoke a little dope, you will be back to the whiskey very soon.
WITHDRAWAL
The cells produce all of these short-term and long-term changes to counteract what the drug is doing, so guess what happens when the drug is removed. All of these cellular changes are still there, and the drug is gone. The cells are producing wake up signals to the brain, to counteract the go to sleep signals the alcohol is producing, and all of a sudden, no alcohol. What happens is called withdrawal. The cells are screaming wake up and no alcohol is saying go to sleep. Acute withdrawal has been driving alcoholics to the liquor store every day. They go to sleep under the effects of alcohol and in a few hours they wake up feeling nervous and restless. They can't sleep. Their stomach feels upset. They have a headache. Their hands shake. All these symptoms are withdrawal symptoms.
Some of you learned that what you needed was a drink or a Valium to get you back to sleep, but, if you have that drink or that pill, the cycle starts all over again. Acute withdrawal is not fun. It produces the opposite effect of the drug you are using. If you were using a sedative drug, withdrawal will say, wake up. If you were using a stimulant drug, the withdrawal symptoms will say, go to sleep.
The length of acute withdrawal differs depending upon the drug you were taking. With alcohol, withdrawal is usually over within a few days. With cannabis or certain benzodiazepines it can be weeks or even months. Once acute withdrawal is over, protracted withdrawal extends the problems for about two years. Protracted withdrawal is characterized by random mood swings, sleep problems, and generalized feelings of stress. These symptoms wax and wane over the next few months. Don't think you are crazy or think that anything is wrong, just recognize the symptoms for what they are (Geller 1994).
The first three months out of treatment is the hardest because of the extended withdrawal syndrome. This is where people tend to relapse, so do everything in your power to work a daily program of recovery in early sobriety. The daily program will put hurdles in the way of the first use.
HOW WE LEARN
Drug abuse is a habit. We get into the habit of drinking or using in certain situations or when having certain feelings. A habit is some movement or thought that is so practiced that it has developed a nice smooth pathway in the brain. Whenever we even randomly approach that area in the brain we are very likely to take that pathway because it is so well traveled and easy to follow.
You have developed certain habits in your drinking or drug use. You may use when you celebrate, or when you feel angry, or when frightened or sad. You may always drink after work or always drink a certain kind of beer. These pathways in your brain are well developed. What treatment is all about, is teaching you to get what you want by doing something else other than using your old behavior. It is a process of learning new behaviors. If you want to feel less angry, for example, you will need to talk to someone about how you feel, and try and work the problem through. The second you realize that you are on one of your old pathways, you need to stop and change direction. Drinking and drug use are no longer an option for you. You need to find other methods for dealing with your problems.
Begin Alcoholism Treatment at Home: Many patients like to start recovery at home. If you cannot bring the problem under control using this self-help approach, you will need to consider inpatient or outpatient treatment.
Chemical Dependency Counseling: A Practical Guide, Fifth Edition: is a best-selling comprehensive guide for counselors and front-line professionals who work with the chemically dependent and addicted in a variety of treatment settings. The text shows the counselor how to use the best evidence-based treatments available, including motivational enhancement, cognitive behavioral therapy, skills training, medication and 12 step facilitation. Guiding the counselor step-by-step through treatment, this volume presents state-of-the-art tools, and forms and tests necessary to deliver outstanding treatment and to meet the highest standards demanded by accrediting bodies.
The Alcoholism and Drug Abuse Client Workbook, Third Edition:An evidence-based program that uses treatments including motivational enhancement, cognitive-behavioral therapy, skills training, medication, and 12-step facilitation. It provides a venue for clients to write down their thoughts and experiences as they progress through treatment.
The Gambling Addiction Client Workbook, Third Edition:An evidence-based program that uses treatments including motivational enhancement, cognitive-behavioral therapy, skills training, medication, and 12-step facilitation. This workbook walks clients through self-reflective activities and exercises meant to help them recognize the underlying motivations and causes of their gambling addiction and to learn the tools necessary for recovery. The Third Edition of this workbook includes coverage of all 12 steps of recovery. Chapters focused on honesty and relapse prevention as well as a personal recovery plan contribute to client success.
Treating Alcoholism: Helping Your Clients Find the Road to Recovery:
Alcoholics are one of the most difficult client groups to treat effectively. To preserve their way of life, they may lie about their problem or deny that one exists; that is the nature of this profoundly powerful disease. Yet if you can guide each of your clients through their own resistance towards the truth, not only will you be rewarded with starting them on the road to recovery, you will no doubt have saved their life as well. Achieving such a victory goes to the heart of being an addiction counselor; it is the experience of healing on a direct and tangible level.

Treating Alcoholism provides a complete road map for assessing, diagnosing, and treating this multifaceted and tenacious illness. Detailed clinical information on the disease accompanies ready-to-use tools for practice. With a special emphasis on the 12 Steps of Alcoholics Anonymous, the author walks you through the first five steps of this established methodology in comprehensive detail, showing how to easily apply each one to treatment.
The Big Book of Alcoholics Anonymous says that only God can relieve the illness of addiction. Here are a few spiritual tools to help you:
God Talks to You: Second Edition: God wants to communicate with you. God has been calling you for a long time. You have wanted God to speak to you for a long time. You have wanted to talk to God and get answers back. Here are a few quotes from spiritual leaders who have read the book: Reverend Mark Holland: "After reading Dr. Perkinson's book, I spent several minutes quieting myself, and then I asked God if there was a message for me. "Mark I've missed you!" Although there were no words spoken, I felt this message very clearly. I was quite surprised. Daily I was involved with spiritual matters, praying, preaching, and counseling. Nevertheless, I discovered that God was lonely for me." Reverend Dave Waldowski: "This book and tape do not only "discuss" communication with God, moreover if you follow these simple principles you will "experience" and "hear" God's voice on a daily basis."
Peace Will Come CD Sit back and let the words and music sink into your soul. Come back often and play the songs over and over again. You won't be sorry. God will teach you many things you need to know.
A Communication From God: A meditation tape that will give you long communications from God. The tape takes you through two exercises where God speaks to you directly.
Trevor Howard, the sheriff of Teton County Wyoming, is contemplating an explosion of cocaine addiction, four structure fires and the murder of a six-year-old boy in his jurisdiction. The boy had a wooden cross penetrating his heart indicating a possible religious connection. Trever has the idea of hiring a young woman deputy with experience in undercover narcotics investigation. Simultaneously, Doctor Abe Anderson, Trevor's best friend, meets Heather Cutler, acting in a play as the red headed demon of seduction. Abe falls in love with her and even more with his first experience with cocaine. Trevor is usually a confident police officer but these crimes, coming all at once, leave him feeling deeply troubled. Before it's done his whole life, friendships and family will show him how terribly he has underestimated his greatest fears.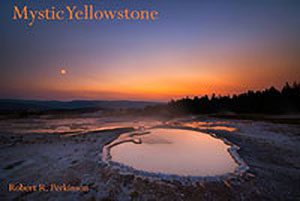 Joan Worthing has a new job as a seasonal ranger in Yellowstone National Park. She is hoping to escape a long history of physical and sexual abuse by her brother Teddy who is schizophrenic. Teddy escapes from a mental hospital and rushes to find her. He believes she must have his child who will save the world from an alien invasion. He is desperate to find Joan and save the world. Doctor Rand Holland, a psychologist in new recovery from alcoholism, becomes involved in the search for Teddy and the protection of Joan. One of Rand's teenage patients Lela Lander runs away from home seeking help from Rand. She becomes involved with a Satanic coven in Denver run by Lonn Majors. All these characters meet in Yellowstone as the coven holds a Halloween ritual sacrifice that will bring Satan to earth for the ultimate battle between good and evil.
Addiction stops your spiritual progress. Begin a new spiritual journey: www.godtalkstoyou.com
Read the latest research for a school paper or project from the National Library of Medicine