Someone you know and love maybe dying of addiction. No one, even the addict, knows the extent of the disease that is poisoning his or her body. More than half of Americans drink and many of them innocently fall victim to this silent killer. Addicts live their lives deeply alone, immersed in self-told lies. They could not tell you the truth if they wanted to, because they do not know what the truth is. They are living in a world of carefully constructed self-betrayal. "I am fine; I can stop anytime I want. I do not drink or use anymore than my friends drinks. Everybody loves to gamble, it is so much fun, and I win. I was born to use speed." At times, the addicts want to cut down or stop and they try, but they always fail, repeatedly they fail. Addicts live in world full of self-hatred and shame. They do not want anyone to know the terrible truth about their pain. They put on a false front of being fine. You might suspect something is wrong, and you would be right, but there seems to be little you can do to help this person see the truth. Most addicts die of their addiction. Ninety-five percent of untreated alcoholics die of alcoholism an average of 26 years early. The death certificate might read heart disease, cancer or something else to protect the family, but the real reason is addiction.
Addiction is more than a behavior problem. Repeated drug use causes long-lasting changes the brain so the addict loses voluntary control. They are obsessed with doing what they hate doing. The addiction is the only way they know how to feel normal. Not to use causes withdrawal, which is too painful to consider. In time, the addict's brain changes to the point that they cannot get high and they cannot get sober. This is when addicts feel hopeless, helpless, and powerless and their lives are unmanageable. This is when many of them come into treatment.   

In America 51.1% % of the population, drinks alcohol and a little less than a third of them will have a substance use disorder sometime in their lifetime (SAMHSA, 2007). In the United States, almost one million people die of substance abuse disorders annually. This does not count the people who die of diabetes, coronary artery disease and cancer caused by drinking, smoking, poor diet and lack of exercise. Heavy drinking or drug use contributes to illnesses in each of the top three causes of death: heart disease, cancer, and stroke. At least 13.8 million Americans develop problems associated with drinking. Over many years of following alcohol and drug problems, studies find that 78 percent of high school seniors have tried alcohol. Fifty-three percent have tried illegal drugs. Fifty-seven percent of high school seniors have tried cigarettes and twenty-seven percent are current smokers. Addiction is one of the most horrible plagues to attack the human race. According to the Centers for Disease Control, United States 25% of Americans die as a direct result of substance abuse (Centers for Disease Control, 2010: https://www.cdc.gov.)
Millions of Americans are dying annually of preventable conditions.
Treatment Works          
Most addicts will quit on their own by making a highly motivated personal choice then working hard at recovery, usually with multiple attempts at quitting and periods of relapse and reevaluation. Most of the people who quit on their own have learned about treatment and recovery through someone who is in recovery or a health-care professional. These people make the choice that the negative consequences of continued use outweigh the rewards of continued use. They go through the same motivational steps that a client needs to make in treatment (DiClemente, 2006). Some clients cannot seem to quit on their own and they need treatment. We know from many years of scientific experiments that addiction treatment works. For every dollar spent on treatment, the economy saves seven dollars in heath care and costs to society. Most clients who work a program of recovery stay clean and sober. To get clean clients have to come out of hiding and use their journey to help others. By sharing our experience, strength and hope addicts in recovery give others reasons to get clean. Working the program means getting honest, going to recovery group meetings and making conscious contact with a higher power of their own understanding (McLellan, 2006; Gordis, 2003; Stein, 2001; Monitoring the Future Study, 2008).
The client has been using the addiction for a long time to relieve pain. All addictions tell the brain, "Good choice!" All organisms have a way of finding their way in a complicated lethal environment. They learn which foods are good and which are bad? They find the best way through the jungle. They learn what is safe and what is dangerous? We learn these things deep in the reptilian brain. What is good is remembered. If it is very good, remembered after one experience. The addiction has been good to this client for many years but now it is destructive. The very thing that gave the client joy now gives pain. This process fools the client. Remember, the addiction has always said, "Good choice!" So how can it be a bad choice? You are fighting with the client's basic understanding of the world, and he or she will be convinced that you are wrong. You must help the client see that the addiction is no longer a good choice--it is a deadly choice. The addict cannot see this alone, but AA has an old saying. "What we cannot do alone, we can do together." The client cannot discover the truth without your help. You must guide the client toward a decision he or she finds impossible. You need to help clients see that they need to stop the addictive behavior. 
Alcoholism Symptoms Questions to ask an adult
The National Institute on Alcohol Abuse and Alcoholism (NIAAA) has developed the following low-risk drinking guidelines:
For men, drinking no more than two drinks a day and no more than four drinks on a single occasion.
For women and clients over 65 years of age, drinking no more than one drink a day and no more than three drinks on a single occasion.
Pregnant clients and those with medical problems complicated by alcohol use should abstain completely (NIAAA, 1995).
We could also add that no person should ingest an illegal substance.
If a person cannot stop something they want to stop, that is an addiction.
At sometime during the first interview, certain questions need to be asked to assess addiction problems. They have to be answered honestly to give you a clear picture of the extent of the problem. Most clients who have addiction problems will be evasive or deny their addiction, so the questions should be asked of the client, as well as a reliable family member.
The following questions and flags are taken from the American Society of Addiction Medicine (https://www.asam.org):
            1. Have you ever tried to cut down on your drinking?
            2. Have you ever felt annoyed when someone talked to you about your drinking?
            3. Have you ever felt bad or guilty about your drinking?
            4. Have you ever had a drink in the morning to settle yourself down?
            5. Has alcohol or drugs ever caused you family problems?
            6. Has a physician ever told you to cut down on or quit use of alcohol?
            7. When drinking/using drugs, have you ever had a memory loss or a blackout?
            Similar questions could be asked about gambling or any other addictive behavior. If clients answer yes to any one of these questions that is a red flag for addiction. If they answer yes to two questions, that is probable addiction. Make sure you do not just ask the client. Ask family members, friends and anyone else who can give you collateral information.
Client History/Behavioral Observation Red Flags for Addiction
Tremor/perspiring/tachycardia.
Evidence of current intoxication.
Prescription drug seeking behavior.
Frequent falls; unexplained bruises.
Diabetes elevated BP, ulcers non-responsive to treatment.
Frequent hospitalizations.
Gunshot/knife wound.
Suicide talk/attempt; depression.
Pregnancy (screen all).
Laboratory Red Flags for Adult Alcohol/Drug Abuse
MCV-over 95
MCH-High
GGT-High
SGOT-High
Bilirubin-High
Triglycerides-High
Anemia
Positive UA for alcohol
Client History/Behavioral Observation Red Flags for Adolescent Alcohol Abuse
Physical injuries; MVA, gunshot/knife wound, unexplained or repeated injuries.
Evidence of current use, e.g. dilated/pinpoint pupils, tremors, perspiring,
tachycardia, slurred/rapid speech.
Persistent cough (cigarette smoking is a risk factor).
Engages in risky behavior, e.g. unprotected sex.
Marked fall in academic/extracurricular performance.
Suicide talk/attempt; depression.
Sexually transmitted diseases.
Staphylococcus infection on face, arms, legs.
Unexplained weight loss.
Pregnancy (screen all).
Laboratory Red Flags for Adolescent Alcohol/Drug Abuse
Positive UA for alcohol/illicit drugs
Hepatitis A-B-C
GGT-High
SGOT-High
Bilirubin-High
Alcoholism Symptoms Questions to ask an adolescent
When did you first use alcohol on your own, away from family/caregivers?
How often to you use alcohol or drugs? When was your last use?
How often have you been drunk or high?
Has your alcohol or drug use caused you problems with: your friendships, family, school, community? Have your grades slipped?
Have you had problems with the law?
Have you ever tried to quit/cut down? What happened?
Are you concerned about your alcohol or drug use?
Alcoholism Symptoms Questions to ask the parent/caregiver
Do you know/suspect your child is using alcohol/other drugs?
Has your child's behavior changed significantly in the past six months?
(e.g., sneaky, secretive, isolated, assaultive, aggressive, hostile)
Has school, community or legal system talked to you about your child?
Has there been a marked fall in academic/extracurricular performance?
Do you believe an alcohol/other drug assessment might be helpful?
What to do if there are one or more red flags
Once you have one or more red flags, you have several important actions to take.
Advise the client of the risk.
Advise abstinence or moderation. Men should be advised to drink no more than three drinks at a time and no more than three nights a week. Women should be advised to drink no more than two drinks at a time and no more than three nights per week. More drinking than this will result in disease. This is a harm reduction approach where you teach a client how to drink responsibly. This would not be appropriate for someone who has a serious drinking problem.
Advise against any illegal drug use.   
Schedule a follow-up visit to monitor progress.
Chemical Dependency Counseling: A Practical Guide, Fifth Edition: is a best-selling comprehensive guide for counselors and front-line professionals who work with the chemically dependent and addicted in a variety of treatment settings. The text shows the counselor how to use the best evidence-based treatments available, including motivational enhancement, cognitive behavioral therapy, skills training, medication and 12 step facilitation. Guiding the counselor step-by-step through treatment, this volume presents state-of-the-art tools, and forms and tests necessary to deliver outstanding treatment and to meet the highest standards demanded by accrediting bodies.
The Alcoholism and Drug Abuse Client Workbook, Third Edition:An evidence-based program that uses treatments including motivational enhancement, cognitive-behavioral therapy, skills training, medication, and 12-step facilitation. It provides a venue for clients to write down their thoughts and experiences as they progress through treatment.
The Gambling Addiction Client Workbook, Third Edition:An evidence-based program that uses treatments including motivational enhancement, cognitive-behavioral therapy, skills training, medication, and 12-step facilitation. This workbook walks clients through self-reflective activities and exercises meant to help them recognize the underlying motivations and causes of their gambling addiction and to learn the tools necessary for recovery. The Third Edition of this workbook includes coverage of all 12 steps of recovery. Chapters focused on honesty and relapse prevention as well as a personal recovery plan contribute to client success.
Treating Alcoholism: Helping Your Clients Find the Road to Recovery:
Alcoholics are one of the most difficult client groups to treat effectively. To preserve their way of life, they may lie about their problem or deny that one exists; that is the nature of this profoundly powerful disease. Yet if you can guide each of your clients through their own resistance towards the truth, not only will you be rewarded with starting them on the road to recovery, you will no doubt have saved their life as well. Achieving such a victory goes to the heart of being an addiction counselor; it is the experience of healing on a direct and tangible level.

Treating Alcoholism provides a complete road map for assessing, diagnosing, and treating this multifaceted and tenacious illness. Detailed clinical information on the disease accompanies ready-to-use tools for practice. With a special emphasis on the 12 Steps of Alcoholics Anonymous, the author walks you through the first five steps of this established methodology in comprehensive detail, showing how to easily apply each one to treatment.
The Big Book of Alcoholics Anonymous says that only God can relieve the illness of addiction. Here are a few spiritual tools to help you:
God Talks to You: Second Edition: God wants to communicate with you. God has been calling you for a long time. You have wanted God to speak to you for a long time. You have wanted to talk to God and get answers back. Here are a few quotes from spiritual leaders who have read the book: Reverend Mark Holland: "After reading Dr. Perkinson's book, I spent several minutes quieting myself, and then I asked God if there was a message for me. "Mark I've missed you!" Although there were no words spoken, I felt this message very clearly. I was quite surprised. Daily I was involved with spiritual matters, praying, preaching, and counseling. Nevertheless, I discovered that God was lonely for me." Reverend Dave Waldowski: "This book and tape do not only "discuss" communication with God, moreover if you follow these simple principles you will "experience" and "hear" God's voice on a daily basis."
Peace Will Come CD Sit back and let the words and music sink into your soul. Come back often and play the songs over and over again. You won't be sorry. God will teach you many things you need to know.
A Communication From God: A meditation tape that will give you long communications from God. The tape takes you through two exercises where God speaks to you directly.
Addiction stops your spiritual progress.
Trevor Howard, the sheriff of Teton County Wyoming, is contemplating an explosion of cocaine addiction, four structure fires and the murder of a six-year-old boy in his jurisdiction. The boy had a wooden cross penetrating his heart indicating a possible religious connection. Trever has the idea of hiring a young woman deputy with experience in undercover narcotics investigation. Simultaneously, Doctor Abe Anderson, Trevor's best friend, meets Heather Cutler, acting in a play as the red headed demon of seduction. Abe falls in love with her and even more with his first experience with cocaine. Trevor is usually a confident police officer but these crimes, coming all at once, leave him feeling deeply troubled. Before it's done his whole life, friendships and family will show him how terribly he has underestimated his greatest fears.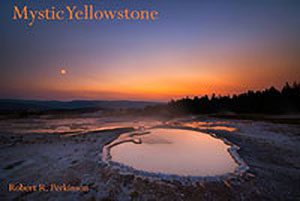 Joan Worthing has a new job as a seasonal ranger in Yellowstone National Park. She is hoping to escape a long history of physical and sexual abuse by her brother Teddy who is schizophrenic. Teddy escapes from a mental hospital and rushes to find her. He believes she must have his child who will save the world from an alien invasion. He is desperate to find Joan and save the world. Doctor Rand Holland, a psychologist in new recovery from alcoholism, becomes involved in the search for Teddy and the protection of Joan. One of Rand's teenage patients Lela Lander runs away from home seeking help from Rand. She becomes involved with a Satanic coven in Denver run by Lonn Majors. All these characters meet in Yellowstone as the coven holds a Halloween ritual sacrifice that will bring Satan to earth for the ultimate battle between good and evil.
Begin a new spiritual journey:www.godtalkstoyou.com
Read the latest research for a school paper or project from the National Library of Medicine